The Patrick Cassidy era officially began last night at Westlake City Hall when 5-Star Theatricals continued Cabrillo Music Theatre's traditional "TGIF" concert, an annual showcase of songs from past and future shows, this time focusing on Disney Theatrical musicals. After a year of professional but desultory productions, there is an undefinable resurgence in the heart that seemed to be lacking since the 2016 departure of longtime artistic director Lewis Wilkenfeld.  Cassidy, a longtime Conejo Valley resident, star of stage, screen, and TV, and progeny of show business royalty (his parents are Shirley Jones and the late Jack Cassidy) is returning to his roots by taking 5-Star's helm. Wilkenfeld, sporting one of his trademark Hawaiian aloha shirts, was on hand to produce the annual showcase, which he confessed as being one of the aspects that he enjoyed most during his years with Cabrillo.  5-Star's summer production of Beauty and the Beast makes its debut at the Fred Kavli Theatre July 20.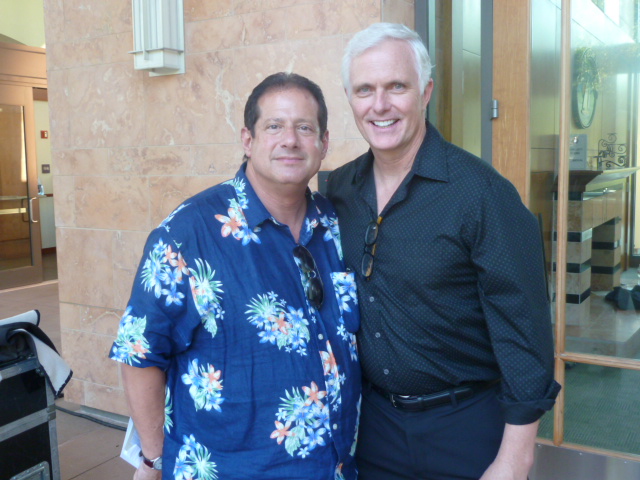 Former and current artistic directors Lewis Wilkenfeld and Patrick Cassidy
French horn specialist Jennifer Bliman, newly married to actor William Carmichael, who will be portraying Monsieur D'Arque in Beauty, provided the pre-show entertainment, after which Cassidy took the stage to introduce each of the performers, beginning with Marc Ginsburg's celebratory rendering of "Be Our Guest." Ginsburg, who will be playing the anthropomorphic candelabra Lumière in the show, has become a welcome and frequent presence in Ventura County theater, and his forthcoming portrayal of the charismatic French bouteiller promises to be one of the production's highlights.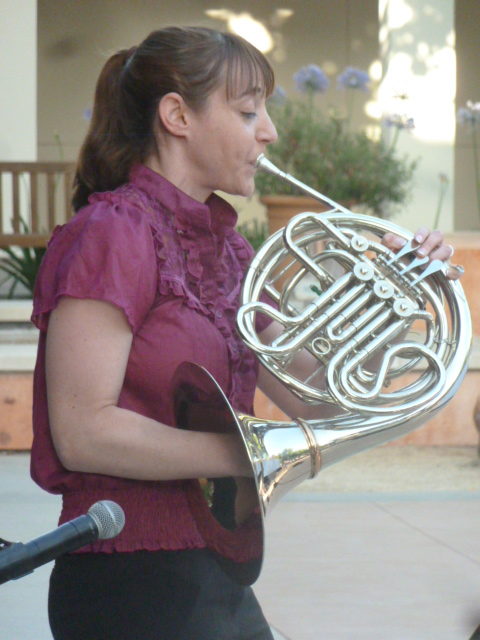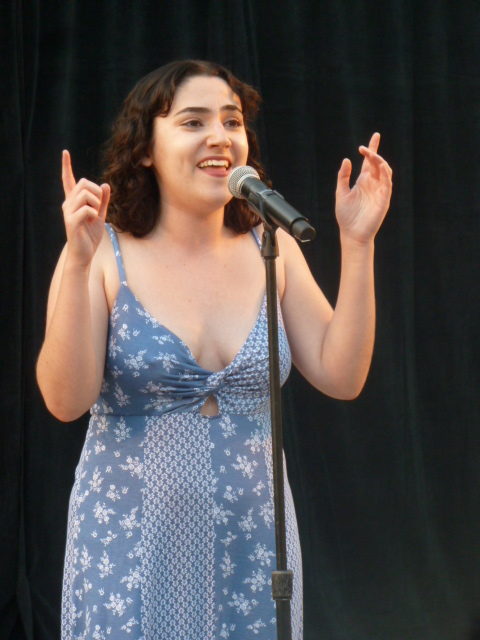 Natalia Vivino displayed her prodigious talents with the "writer's block" patter song "Watch What Happens" from Newsies followed by the newly renamed Starlight Kids (formerly the Kabrillo Kids), 5-Star's farm club of pre-teen performers, who sang "You Can Fly" from Peter Pan and "Seize the Day" from Newsies.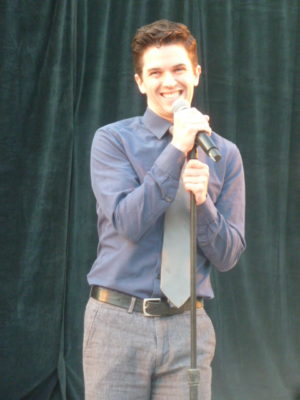 Next, the extremely likable Jeffrey Scott Parsons entertained the crowd with the rarely performed "I Love to Laugh" from Mary Poppins. Also from that show, Tania Storrs (Bird Woman) and Juliana Hansen (Mary Poppins) reprised their performance of "Feed the Birds," acknowledged as being Walt Disney's personal song favorite. Hansen also offered a tender rendition of "The Eyes of Love," a song deleted from the film version of Poppins.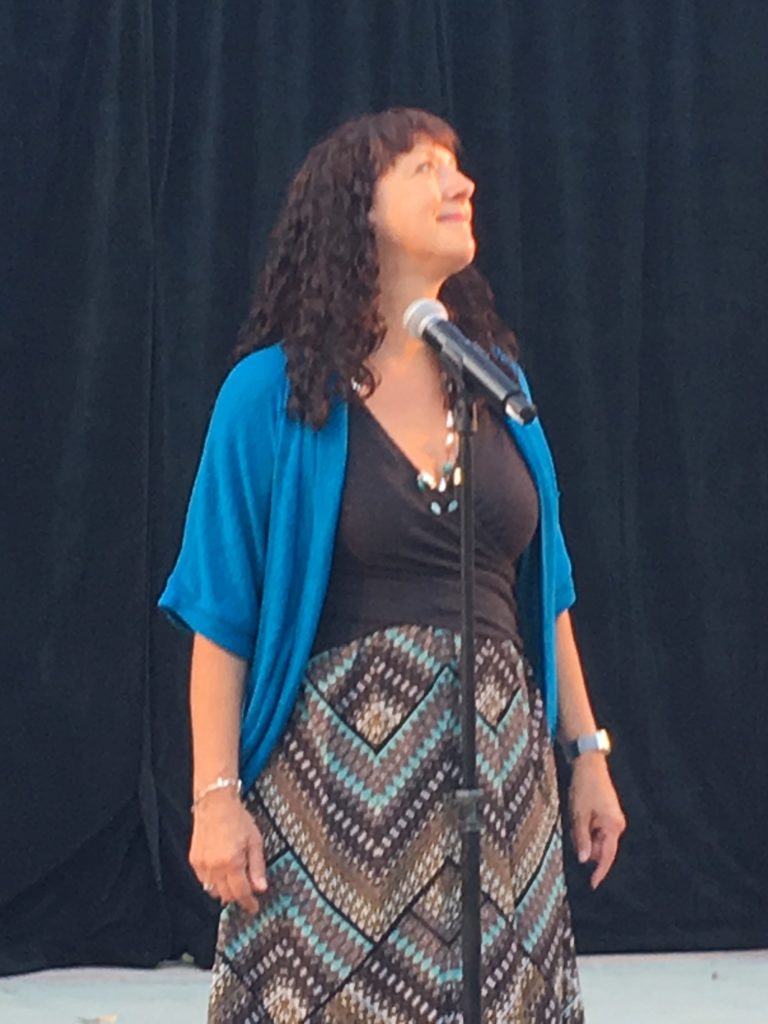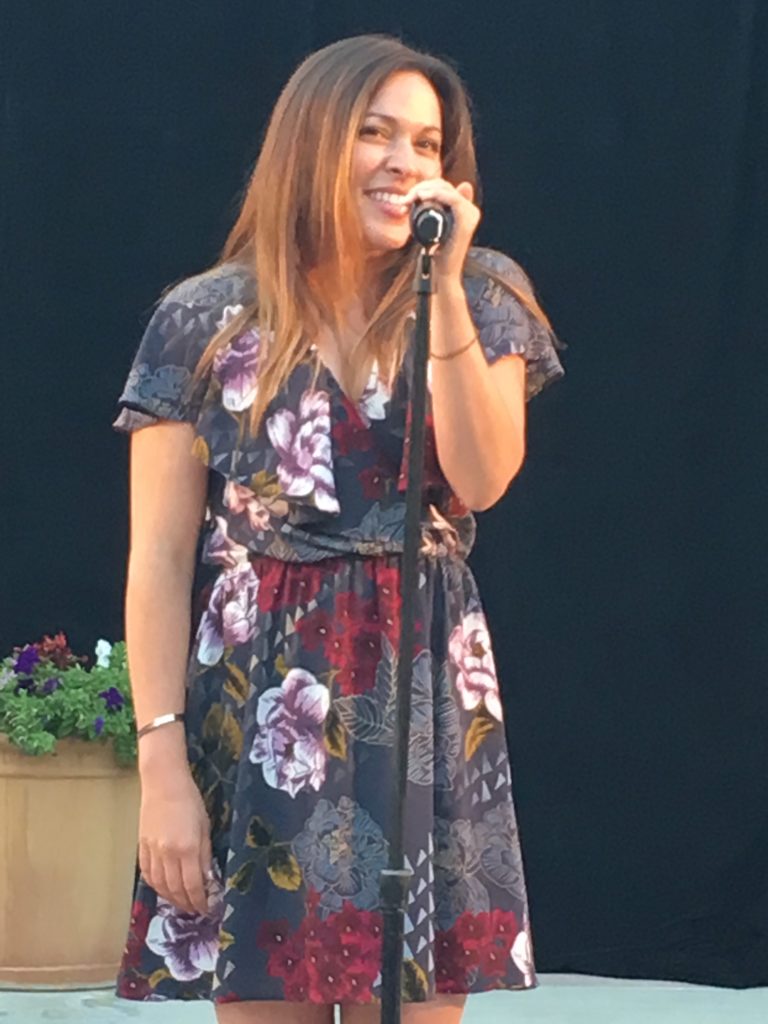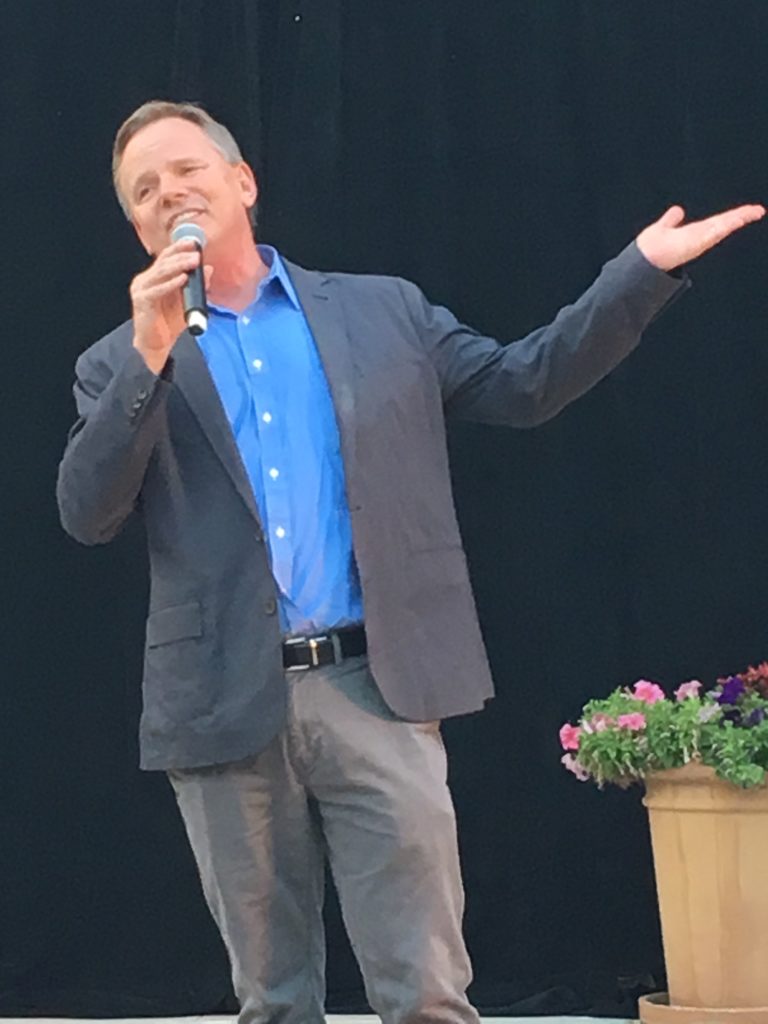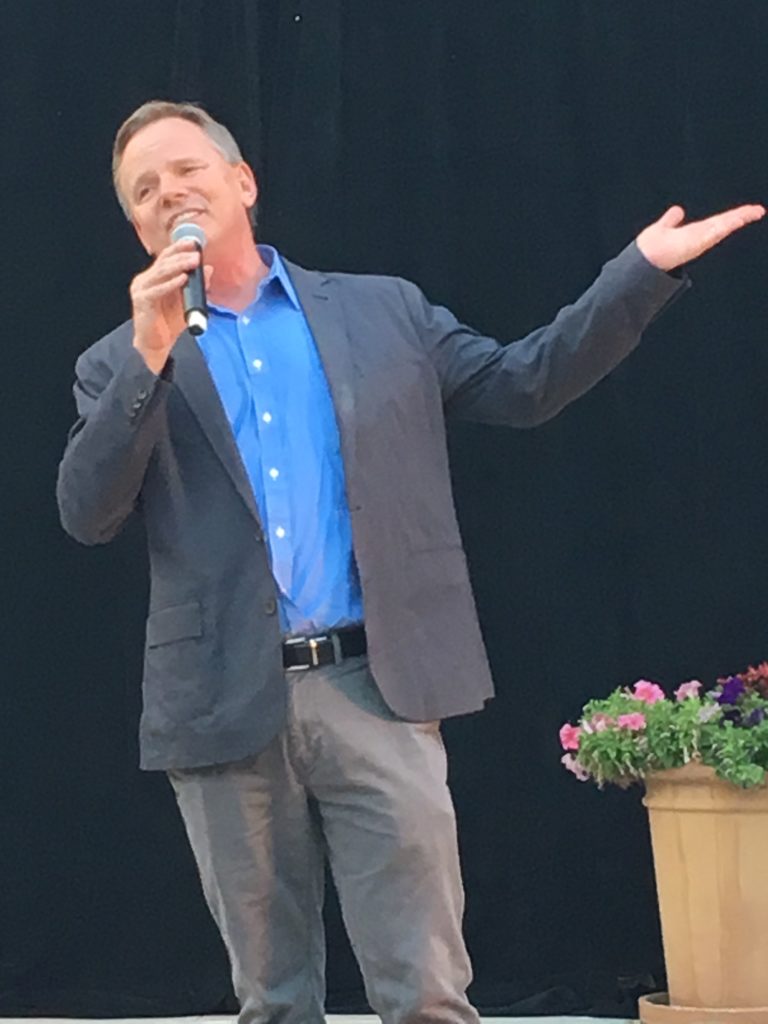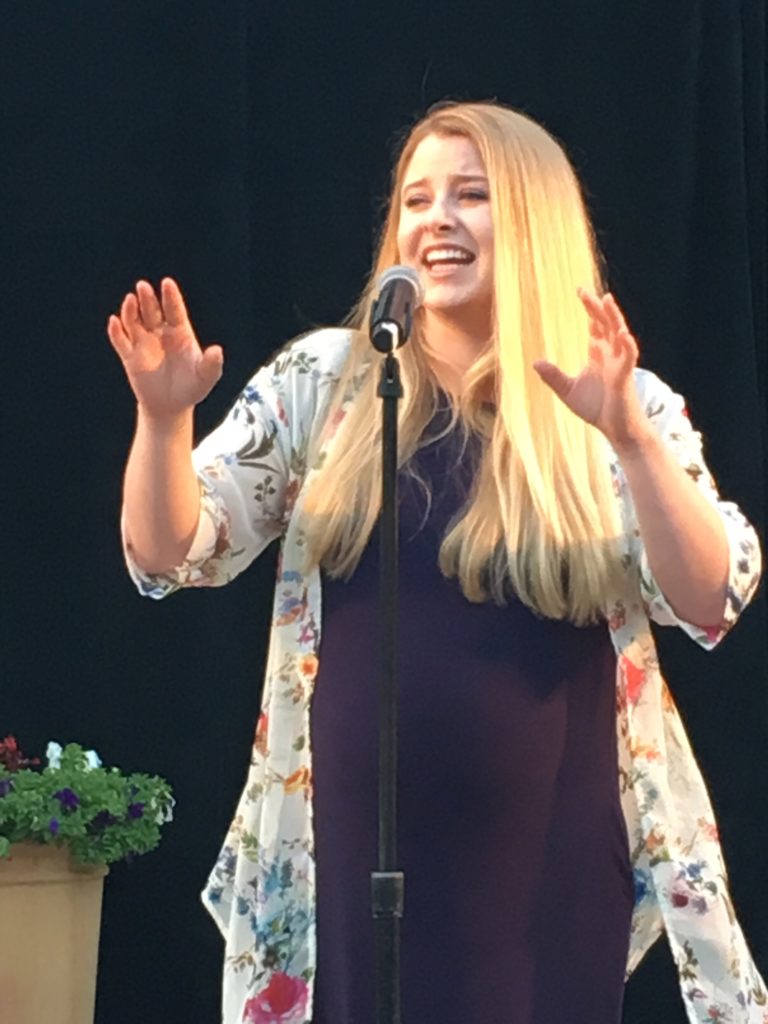 William Carmichael sang a rousing version of "The Bare Necessities" from Winnie the Pooh and the Honey Tree, followed by Carly Bracco, star of Cabrillo's Peter Pan, and due to deliver a baby in July, sang "Part of Your World" from The Little Mermaid. One of the stellar highlights of the evening was Quinn Martin's powerful rendering of "Let It Go" from Frozen, which received rapturous applause from the audience.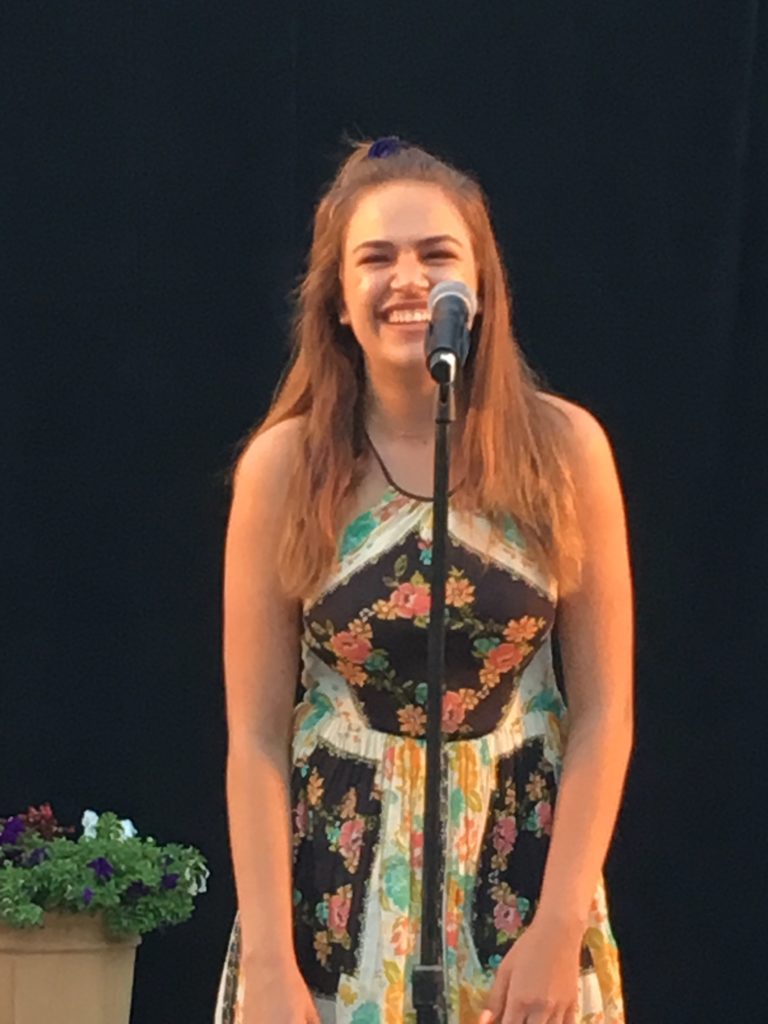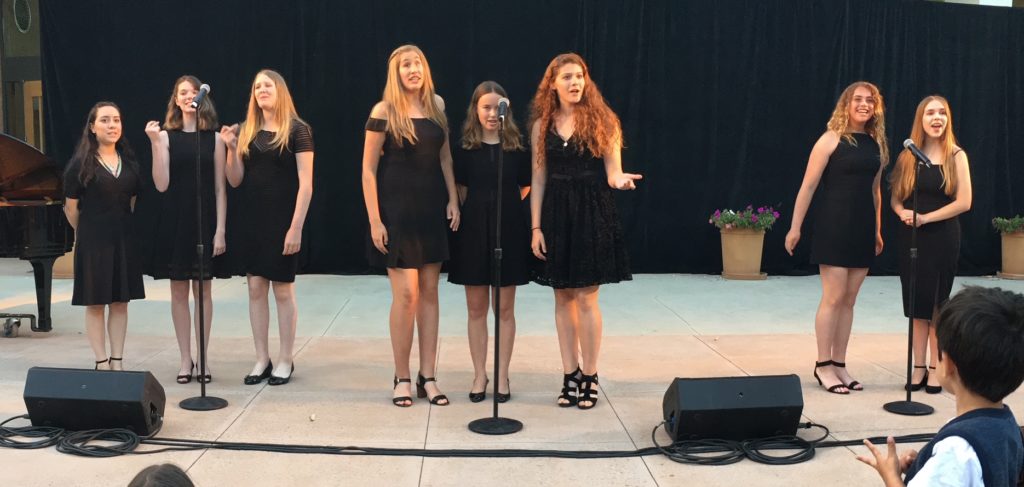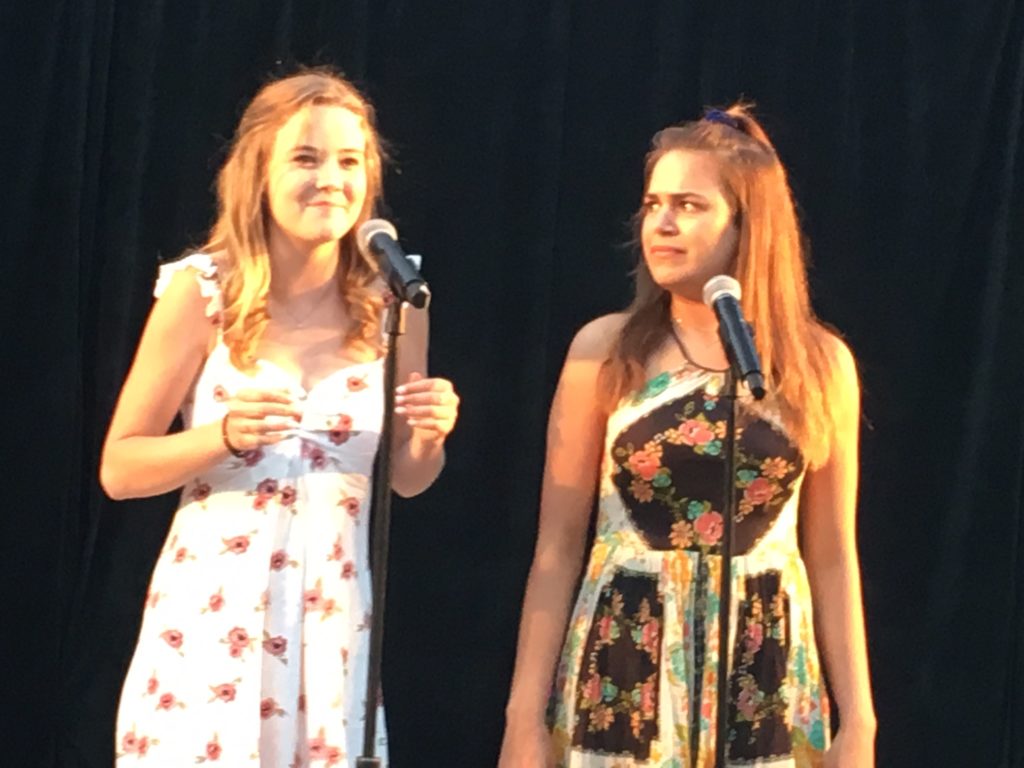 The Starlight Teens, another sub-group of younger performers being groomed for future starring roles, sang "A Spoonful of Sugar" and a quartet medley of "Just Around the Riverbend" from Pocahontas and "I See the Light" from Tangled. Parsons returned to sing "Go the Distance" from Hercules and Martin, along with Jessica Wallace, sang the comic "Stepsisters' Lament" from Rodgers and Hammerstein's Cinderella, the only non-Disney song in the showcase, and Vivino gave a stunning showcase of her vocal talents in "How Far I'll Go" from Moana. After Ginsburg and Hansen's touching duet on "A Whole New World" from Aladdin, the audience was encouraged to sing along with the ensemble on a string of Disney favorites: "Under the Sea," "It's a Small World," "The Mickey Mouse Club March," "Winnie the Pooh," "Let's Go Fly a Kite," and "When You Wish Upon a Star." Bracco concluded the show with a heartfelt rendition of "Beauty and the Beast." (all photos by Cary Ginell)