It's time once again for the annual "Vee-Cee" Awards, in which we honor some of the most memorable performances on Ventura County stages over the course of the past year. Because of the COVID-19 shutdown, however, the last show that we reviewed came during the first week in March. Since then, there have been only a scant few productions, all of them streamed online. Despite the horrific year for live productions, VC On Stage remains optimistic that by this time next year, live theater will have resumed, so we will remain vigilant, as should you. In the meanwhile, our annual Vee-Cee Awards reflects the truncated status of this year's show schedule.
As I explain each year, I am not a fan of awards ceremonies that present "best of" categories. I've never been able to compare and rank performances of completely different characters in completely different shows. How can one judge whether one performance is better than another? In addition to it being impossible to compare apples and oranges, we think this devalues outstanding performances that do not "win." There should be no losers in the theater, only winners. Thus, VC On Stage lists what we judge to be the most effective and moving performances, but do not rank them, making all performances equal in stature.
Emotion is what drives me when I visit the theater. Does the performer make me cry or laugh? Does the performer disappear into his or her character? Can I see this performance as being one that is worthy of Broadway itself? There were, as usual, outstanding performances from the shows that I saw in 2020, both musicals as well as plays. We weren't able to see every show, so this is not a complete list based on all shows staged in Ventura County during January, February, and March; instead, it is a representative sampling of the most impressive performances we viewed.
Below, we have listed what we consider to be the most exceptional performances of the year. They are divided into three groups: high school/youth group/college theater, community/professional theater (musicals), and community/professional theater (plays). Our survey concludes with noteworthy ensemble units, in which entire casts are honored for exemplary excellence. If you did not make any of these lists, we still applaud you for all your hard work this year and look forward to seeing you on the stage in 2021. Congratulations, Vee-Cee Award Winners!!
MEMORABLE MIDDLE/HIGH SCHOOL/YOUTH GROUP/COLLEGE PERFORMANCES (PLAY OR MUSICAL)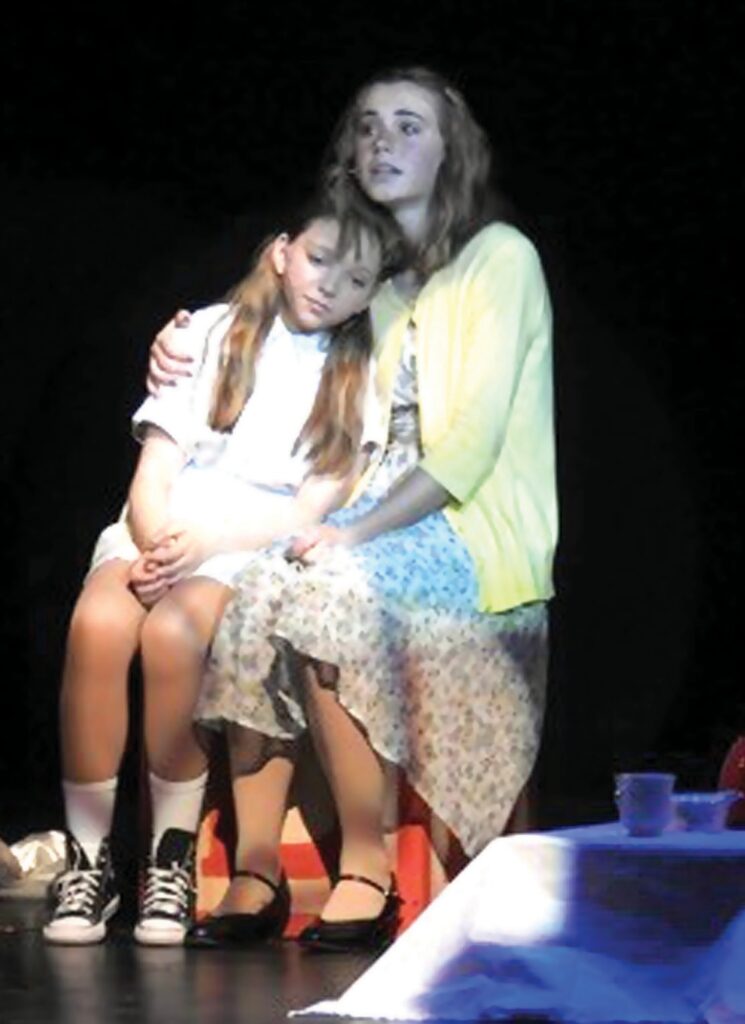 Cecilia Diamond – Matilda (Matilda) – Lindero Canyon Middle School
Blake Ferris – Shrek (Shrek) – Calabasas High School
Maddy Glave – Donkey (Shrek) – Calabasas High Schol
Liam Krainman – Lord Farquaad (Shrek) – Calabasas High School
Maddy Lasker – Princess Fiona (Shrek) – Calabasas High School
Riley Emma Mays – Mrs. Fox – (The Fantastic Mrs. Fox) – Young Artists Ensemble
Lillian Werner – Miss Honey (Matilda) – Lindero Canyon Middle School
MEMORABLE COMMUNITY THEATER/PROFESSIONAL PERFORMANCES (MUSICALS)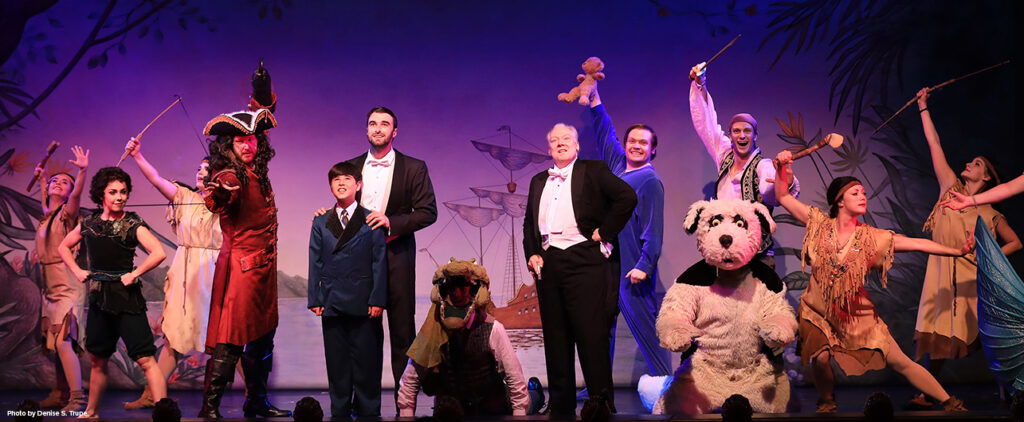 Marc Bacon – J. M. Barrie (Finding Neverland) – American Theatre Guild
Kennedy Caughell – Carole King (Beautiful) – American Theatre Guild
Aaron Ellis – Leo Bloom (The Producers) – Conejo Players Theatre
Kelly Green – Max Bialystock (The Producers) – Conejo Players Theatre
Darrin Ingram – Captain Hook (Peter Pan) – High Street Arts Center
Kirk Lawrence – Charles Frohman/Captain Hook (Finding Neverland) – American Theatre Guild
Randi Redman – Ulla (The Producers) – Conejo Players Theatre
Adam Smith – Carmen Ghia (The Producers) – Conejo Players Theatre
John David Wallis – Roger DeBris (The Producers) – Conejo Players Theatre
Emerson West – Peter Pan (Peter Pan) – High Street Arts Center
MEMORABLE COMMUNITY THEATER/PROFESSIONAL PERFORMANCES (PLAYS)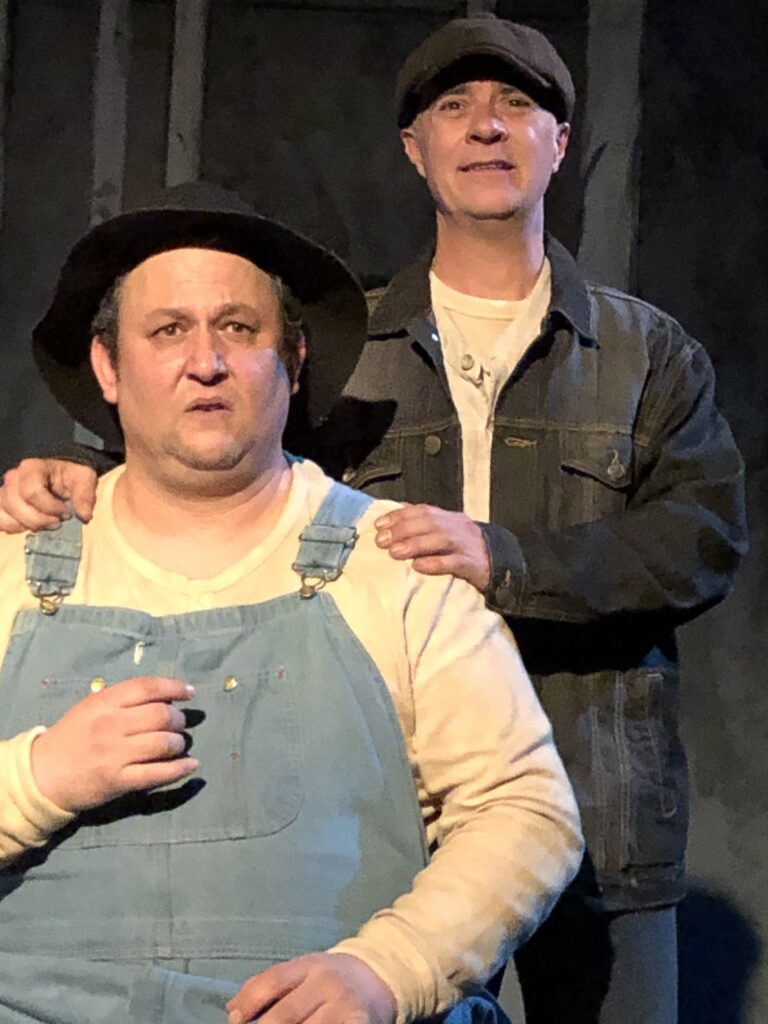 Briana Bauer – Essie – (You Can't Take It With You) – Conejo Players Theatre
Sarah Boughton – Olympe De Gouges (The Revolutionists) – Santa Paula Theatre Center
Robert Craig – Anthony Kirby (You Can't Take It With You) – Conejo Players Theatre
Scott Gilbert – Lennie (Of Mice and Men) – ARTSpace
Anna Kotula – Shirley Valentine (Shirley Valentine) – Ojai Art Center
Vivien Latham – Gay Wellington (You Can't Take It With You) – Conejo Players Theatre
Sindy McKay-Swerdlove – Dr. Vivian Bearing (Wit) – Elite Theatre Company
John Medeiros – Zero Mostel (Zero Hour) – Conejo Players Theatre (virtual)
Aileen-Marie Scott – Marie Antoinette (The Revolutionists) – Santa Paula Theatre Center
Will Shupe – George (Of Mice and Men) – ARTSpace
Gabriel Babaloo Vega – Boris Kolenkhov (You Can't Take It With You) – Conejo Players Theatre
John Webber – Inspector Pratt (Murdered to Death) – Camarillo Skyway Playhouse
MEMORABLE ENSEMBLE CASTS
Of Mice and Men – ARTSpace
You Can't Take It With You – Conejo Players Theatre