It's time once again for the annual "Vee-Cee" Awards, in which we honor some of the most memorable performances on Ventura County stages over the course of the past year. As I explain each year, I am not a fan of awards ceremonies that present "best of" categories. I've never been able to compare and rank performances of completely different characters in completely different shows. How can one judge whether one performance is better than another? In addition to it being impossible to compare apples and oranges, we think this devalues outstanding performances that do not "win." There should be no losers in the theater, only winners. Thus, VC On Stage lists what we judge to be the most effective and moving performances, but do not rank them, making all performances equal in stature. 
Emotion is what drives me when I visit the theater. Does the performer make me cry or laugh? Does the performer disappear into his or her character? Can I see this performance as being one that is worthy of Broadway itself? There were many outstanding performances in the more than 100 shows that I saw in 2019, both musicals as well as plays. We weren't able to see every show, so this is not a complete list based on all shows staged in Ventura County during the past year; instead, it is a representative sampling of the most impressive performances we viewed.
Below, we have listed what we consider to be the most exceptional performances of the year. They are divided into three groups: high school/youth group/college theater, community/professional theater (musicals), and community/professional theater (plays). Our survey concludes with noteworthy ensemble units, in which entire casts are honored for exemplary excellence. If you did not make any of these lists, we still applaud you for all your hard work this year and look forward to seeing you on the stage in 2020. Congratulations, Vee-Cee Award Winners!!
MEMORABLE HIGH SCHOOL/YOUTH GROUP/COLLEGE PERFORMANCES (PLAY OR MUSICAL)
Sam Bevill – Frederick Frankenstein (Young Frankenstein – Young Artists Ensemble)
Lauren Bobrow – Roxie (Chicago – Calabasas High School
Lexie Collins – Elizabeth (Young Frankenstein – Young Artists Ensemble)
Sammy Costanzo – Timon (The Lion King, Jr. – Allwayz On Stage)
Bridget de Maria – Grace (The Pirate Queen – Cal Lutheran University)
Aaron Ellis – Seymour (Little Shop of Horrors – Moorpark College)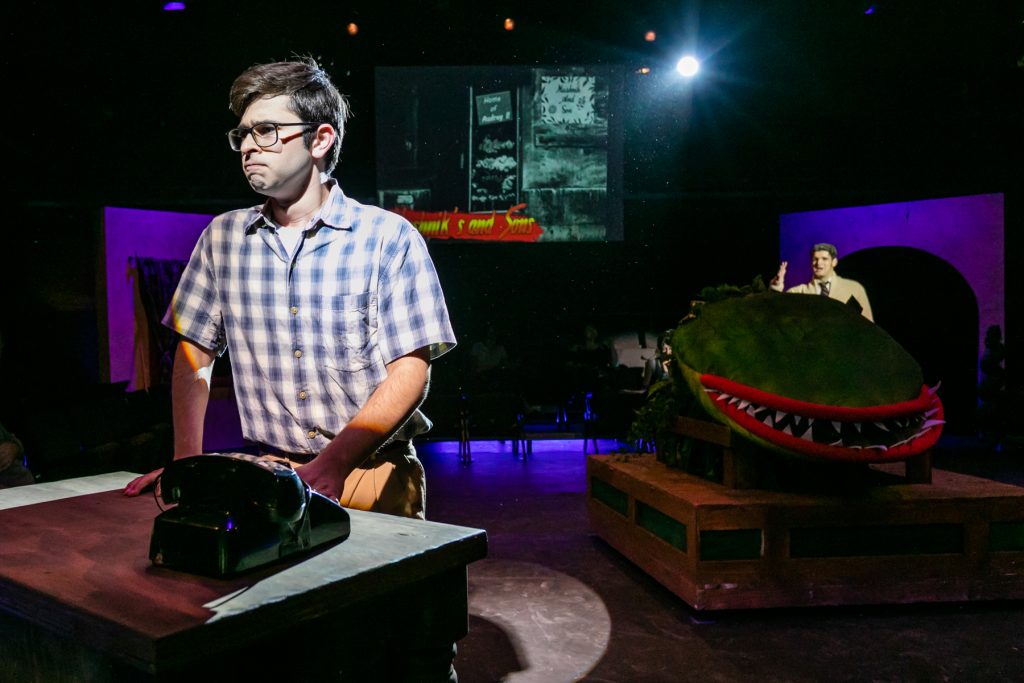 Aaron Grossman – Willy Wonka (Charlie & the Chocolate Factory – Newbury Park High School)
Haley Hallman – Velma Kelly (Chicago – Thousand Oaks High School)
Griffen Hamilton – Monty Navarro (A Gentleman's Guide to Love & Murder – Youth Musical Theatre) / J.D. (Heathers – Youth Musical Theatre)
Devin Harris – Buddy (Elf – Youth Musical Theatre)
Michelle Harris – The Lady of the Lake (Monty Python's Spamalot – Moorpark College)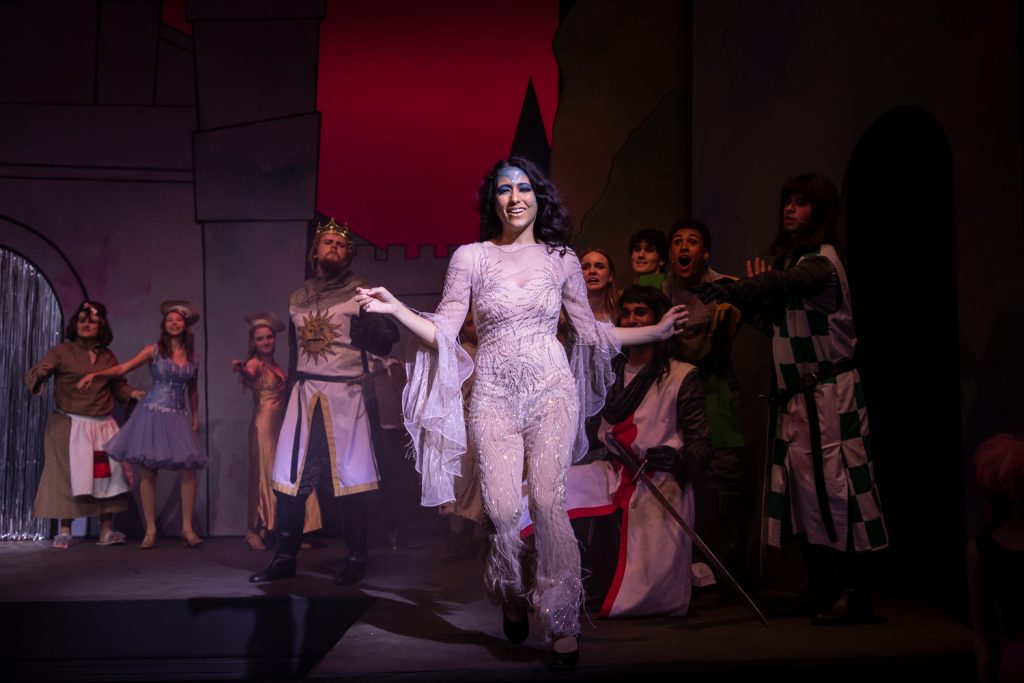 Sam Jenkins – Lurch (The Addams Family – Agoura High School)
Breezy Johnson – Pumbaa (The Lion King – Allwayz On Stage)
Savannah La Verdi – Belle (Beauty and the Beast – Lindero Canyon Middle School)
Andrew Landecker – Amos (Chicago – Calabasas High School)
Brandon Lawrence – King Arthur (Monty Python's Spamalot – Moorpark College)
Jackson Lewis – Gomez Addams (The Addams Family – Agoura High School)
Jade Morrisey – The Narrator (Into the Woods – Westlake High School)
Hannah Nordberg – Princess Fred (Once Upon a Mattress – Calabasas Summer Theatre
MEMORABLE COMMUNITY THEATER/PROFESSIONAL PERFORMANCES (MUSICALS)
Melia Bacon – The Witch (Into the Woods – High Street Arts Center)
Laura Barrows – Princess Sara (Utopia, Ltd. – Ventura County Gilbert & Sullivan Repertoire Company)
Briana Bauer – Charity Hope Valentine (Sweet Charity – Conejo Players Theatre
Shayde Bridges – Sophie (Mamma Mia! – High Street Arts Center
Jordan Matthew Brown – Elder Cunningham (The Book of Mormon – American Theatre Guild)
George Chavez – Aldolpho (The Drowsy Chaperone – Actors' Repertory Theatre of Simi)
Larry Cedar – The Duke (Big River – Rubicon Theatre Company)
Meagan Chew – Kate Monster (Avenue Q – Conejo Players Theatre)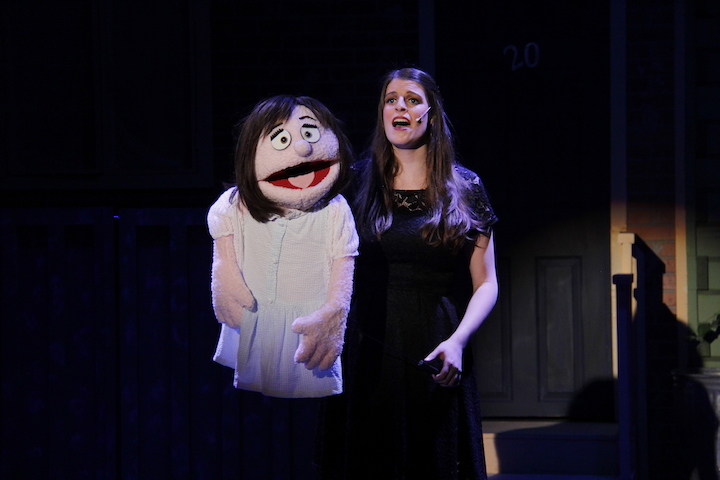 Tianna Cohen – Sophie (Mamma Mia! – Simi Valley Cultural Arts Center)
David Aron Damane – Jim (Big River – Rubicon Theatre Company
Ezra Eells – Bert (Mary Poppins – High Street Arts Center)
Aaron Ellis – Princeton (Avenue Q – Conejo Players Theatre)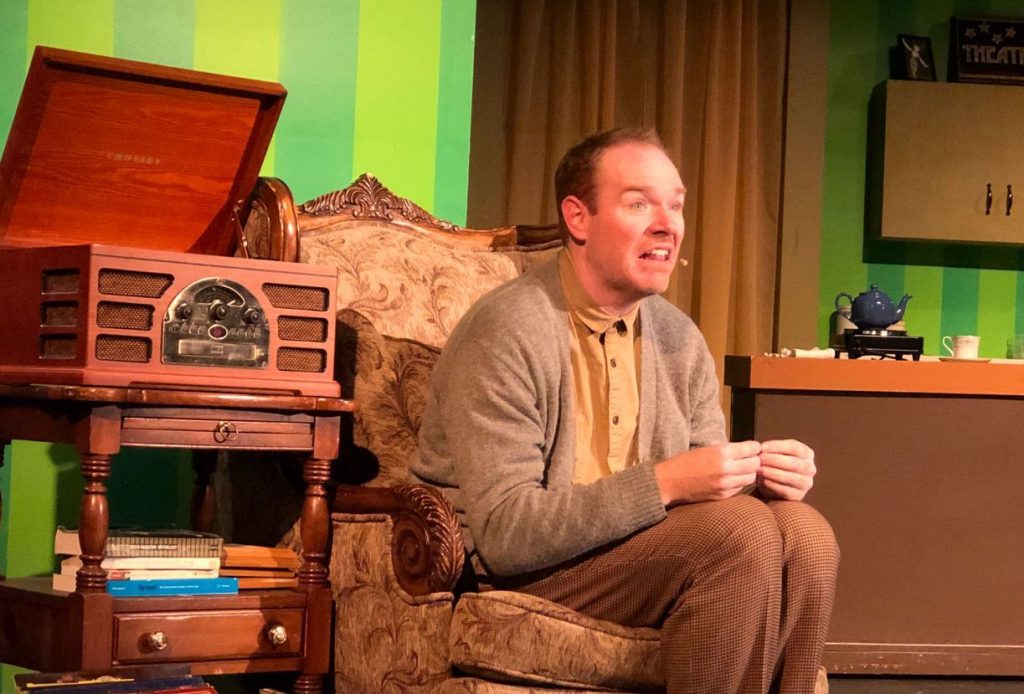 Kevin Ellis – Man In Chair (The Drowsy Chaperone – Actors' Repertory Theatre of Simi)
Ryan Gesell – Miss Trunchbull (Matilda – Actors' Repertory Theatre of Simi)
Vivian Gibson – Mad Margaret (Ruddigore – Ventura County Gilbert & Sullivan Repertoire Company)
Marc Goldstein – Sir Despard (Ruddigore – Ventura County Gilbert & Sullivan Repertoire Company)
Lori Lee Gordon – Tanya (Mamma Mia! – High Street Arts Center)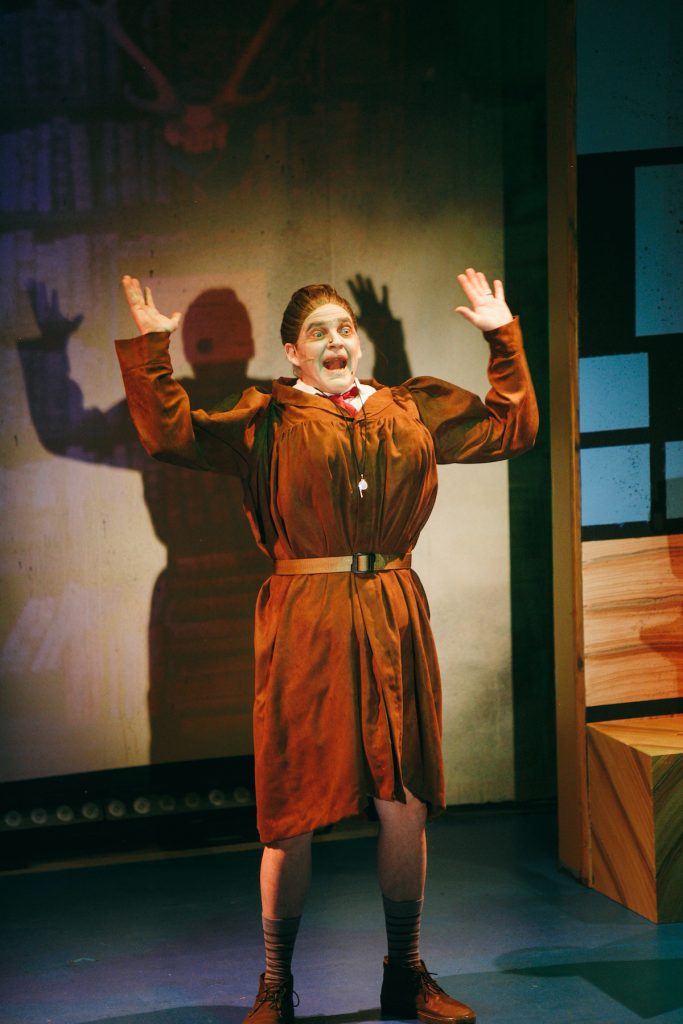 Charlotte Green – Ariel (The Little Mermaid – High Street Arts Center)
Kelly Green – Judge Turpin (Sweeney Todd – Conejo Players Theatre) / Bill Austin (Mamma Mia! – Simi Valley Cultural Arts Center)
Joe Hart – Mayor Shinn (The Music Man – 5-Star Theatricals)
Coree Kotula – Matilda (Matilda – Actors' Repertory Theatre of Simi)
Cameron Liljekwist – Captain Fitzbattleax (Utopia, Ltd. – Ventura County Gilbert & Sullivan Repertoire Company)
Josey Montana McCoy – Huck Finn (Big River – Rubicon Theatre Company)
Katherine McDonough – Marian Paroo (The Music Man – 5-Star Theatricals)
Sharon McNight – Sophie Tucker (Red Hot Mama: The Sophie Tucker Songbook – Rubicon Theatre Company)
Jamie McRae – Ellie (Freaky Friday – Studio C Productions)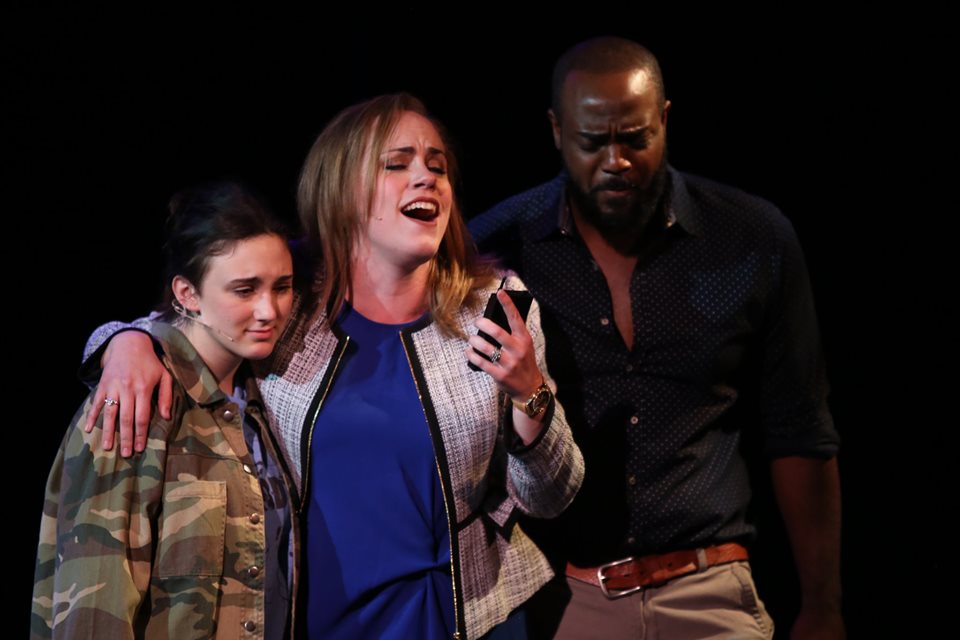 Trent Mills – Marcellus Washburn (The Music Man – 5-Star Theatricals)
Adam Pascal – Harold Hill (The Music Man – 5-Star Theatricals)
Courtney Potter – Winnifred Banks (Mary Poppins – High Street Arts Center) / Rosie (Mamma Mia! – High Street Arts Center)
Randi Redman – Mary Poppins (Mary Poppins – High Street Arts Center)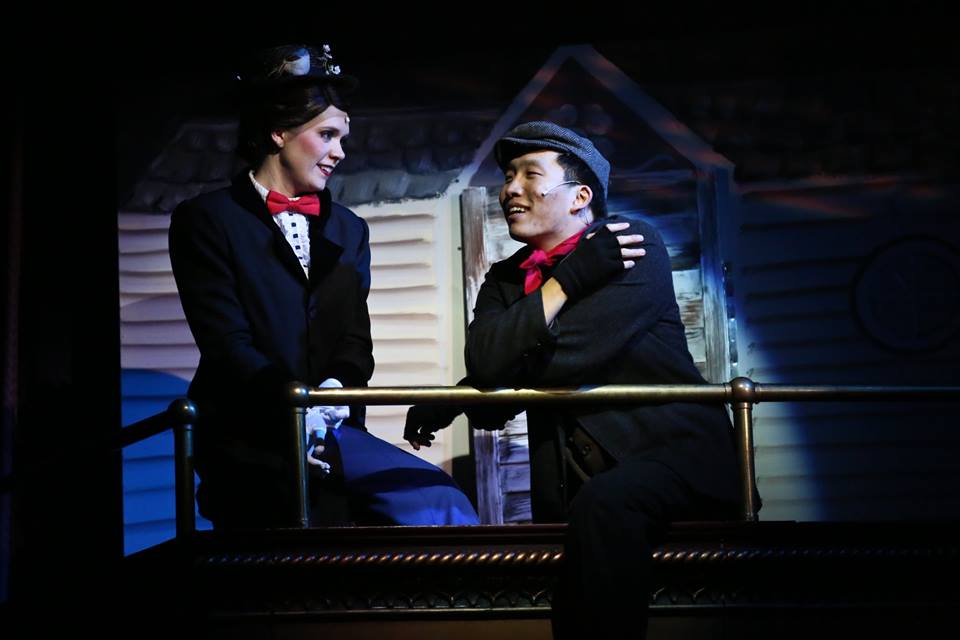 Brandon Keith Rogers – Tony (West Side Story – 5-Star Theatricals)
Alison Rosenblum – Ursula (The Little Mermaid – High Street Arts Center)
Mazie Rudolph – Katherine (Freaky Friday – Studio C Productions)
Brandon Ruiter – Tom Sawyer (Big River – Rubicon Theatre Company)
Jared Svoboda – Jack Kelly (Newsies – Actors' Repertory Theatre of Simi)
Noah Terry – Chef Louis (The Little Mermaid – High Street Arts Center)
Giselle Torres – Maria (West Side Story – 5-Star Theatricals)
Antonia Vivino – Anybodys (West Side Story – 5-Star Theatricals)
John David Wallis – Sweeney Todd (Sweeney Todd – Conejo Players Theatre)
Samantha Winters – Miss Honey (Matilda – Actors' Repertory Theatre of Simi)
Renn Woods – Alice (Big River – Rubicon Theatre Company)
Zack Zaromatidis – Donny Novitzki (Bandstand – American Theatre Guild)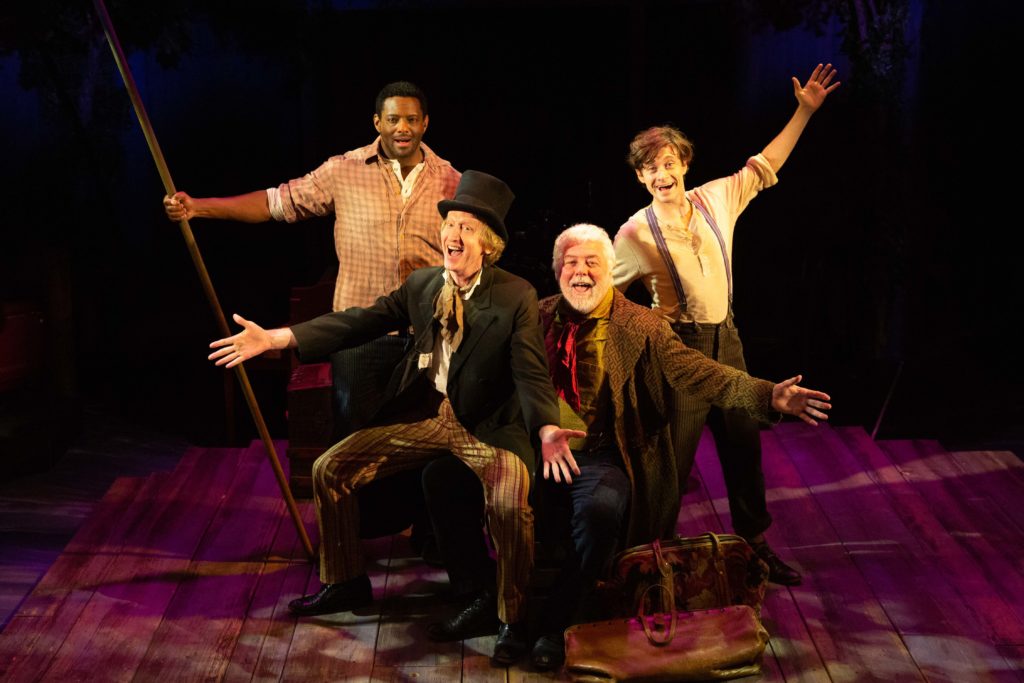 MEMORABLE COMMUNITY THEATER/PROFESSIONAL PERFORMANCES (PLAYS)
Shawn Adams-Lanz – Mrs. Bumbrake (Peter & the Starcatcher – Camarillo Skyway Playhouse)
Ezra Eells – Black Stache (Peter & the Starcatcher – Camarillo Skyway Playhouse)
Faline England – Georgie (Heisenberg – Rubicon Theatre Company)
Brian Robert Harris – Bruce Flaherty (Blue/Orange – Beacon Theater Company)
Dakota Heer – Paul Bratter (Barefoot in the Park – Camarillo Skyway Playhouse)
Erin Hollander – Catherine (Proof – Conejo Players Theatre)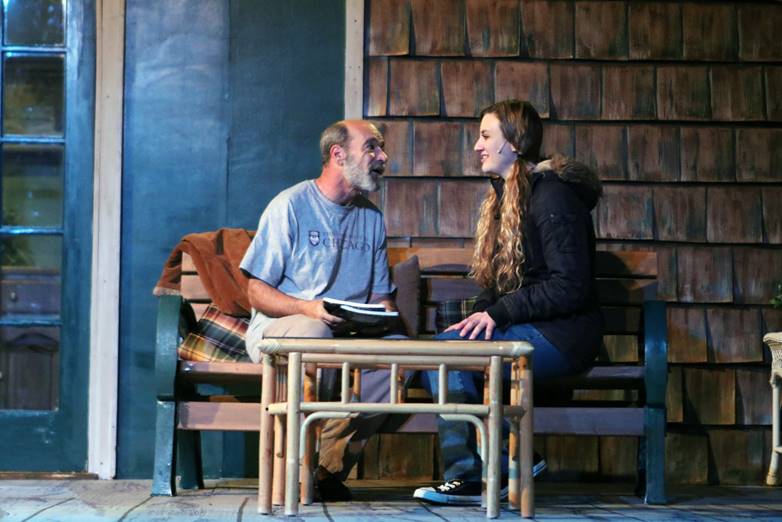 Nora Kay – Ethel (Barefoot in the Park – Camarillo Skyway Playhouse)
Anna Kotula – Emily Dickinson (The Belle of Amherst – Rubicon Theatre Company)
Ron Rezac – Deputy Governor Thomas Danforth (The Crucible – Camarillo Skyway Playhouse)
Catie Sayeg – Mayella (To Kill a Mockingbird – Conejo Players) / Joanne (Vanities – Elite Theatre Company)
Joe Spano – Alex (Heisenberg – Rubicon Theatre Company)
Mariah Tobin – Corie Bratter (Barefoot in the Park – Camarillo Skyway Playhouse)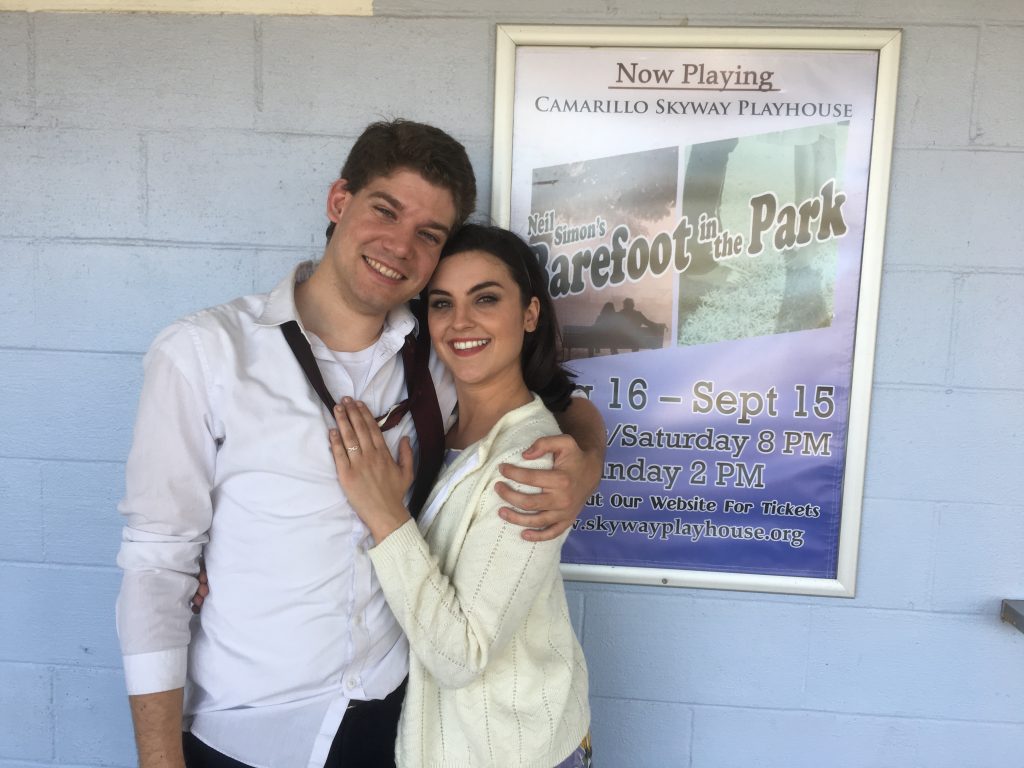 Alan Waserman – Atticus Finch (To Kill a Mockingbird – Conejo Players Theatre)
Benjamin Colby Wilson – Christopher (The Curious Incident of the Dog In the Night-Time – Fractured Actors Theatre Company)
Adam Womack – John Proctor (The Crucible – Camarillo Skyway Playhouse)
MEMORABLE ENSEMBLE CASTS
Big River – Rubicon Theatre Company
Chicago – Calabasas High School
The Crucible – Camarillo Skyway Playhouse
The Drowsy Chaperone – Actors' Repertory Theatre of Simi
The Little Mermaid – High Street Arts Center
The Music Man – 5-Star Theatricals
Sweeney Todd – Conejo Players Theatre
To Kill a Mockingbird – Conejo Players Theatre
West Side Story – 5-Star Theatricals
Young Frankenstein – Young Artists Ensemble