The choreographer for 5-Star Theatricals' upcoming production of West Side Story is Karl Warden who comes with a long line of credits leading from Broadway to Europe and every place in between. Warden comes from an athletic background: born in Ohio, his father pitched for the Detroit Tigers in the 1968 World Series and his mother was a national champion synchronized swimmer. He began training in gymnastics and swimming at age 3 and eventually competed in the University of Tennessee's diving program. After moving to New York City, he immediately landed a part in the national tour of Chicago, which was followed by subsequent tours with Cats and Fosse. He first appeared on Broadway in 2011 with the revival of La Cage Aux Folles but has been prominent in many shows since then as an actor, dancer, choreographer, and director. Most notably, he appeared in the NBC live presentation of The Sound of Music with Carrie Underwood, working with director/choreographer Rob Ashford.
VCOS: You're what I call a five-tool man: you act, sing, dance, direct, and choreograph.
KARL: Yeah, that's what I do.
VCOS: In choreographing a show, how do you use all of your tools to help design your vision?
KARL: Oh, that's great question. I always approach choreography from an acting standpoint, so I want everything to inform the story, the character, the time period, and the feel of the scene, so that it's not just a dance number and doesn't look like a recital. I want everything to come from that origin so that it doesn't seem topical.
VCOS: So it's all supposed to be organic?
KARL: Right. And the actors appreciate that because they're able to trick themselves into having the character do the work instead of them. So I found that more enjoyable for me, to let the character I'm playing do the performing and not me as Karl. My character always did it.
VCOS: When I look at performances of West Side Story, especially the original movie version, which is the one you see more than any other, I always think to myself, "These guys should appear tougher than that," as if a switch is turned off and they turn into ballet dancers. How do you combine the rough, edginess of their characters with the polish of the dancing?
KARL: For the movements of the Jets, I try to instill it with sports and normal activities that they would have done as young men on the playgrounds and basketball courts of New York and the things that they would have naturally done at that age. I don't want them to look like dancers and I don't want the choreography to look like dancing. I want it to look like moves that they would have done naturally that help them tell their story and further their characters and develop the plot. My vision is that there is no dropping of the character and seeing pure ballet or pure training. What I've seen so far is that they're really grasping it and running with it. So when they start to dance, they are still their character. No one drops everything and suddenly becomes this polished ballet dancer.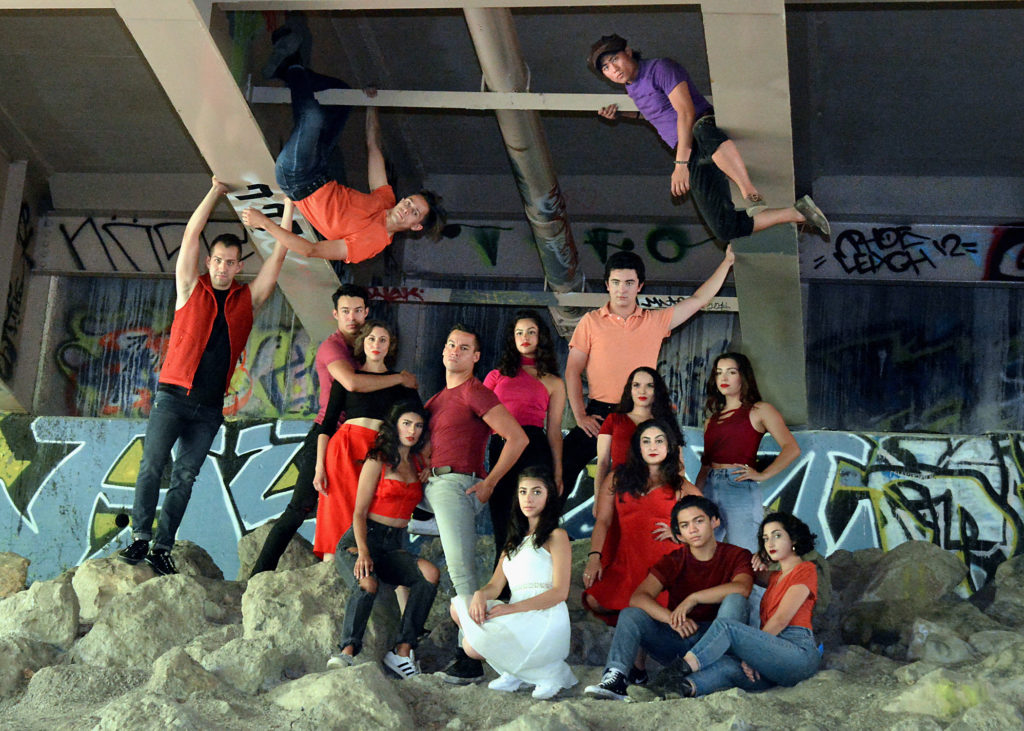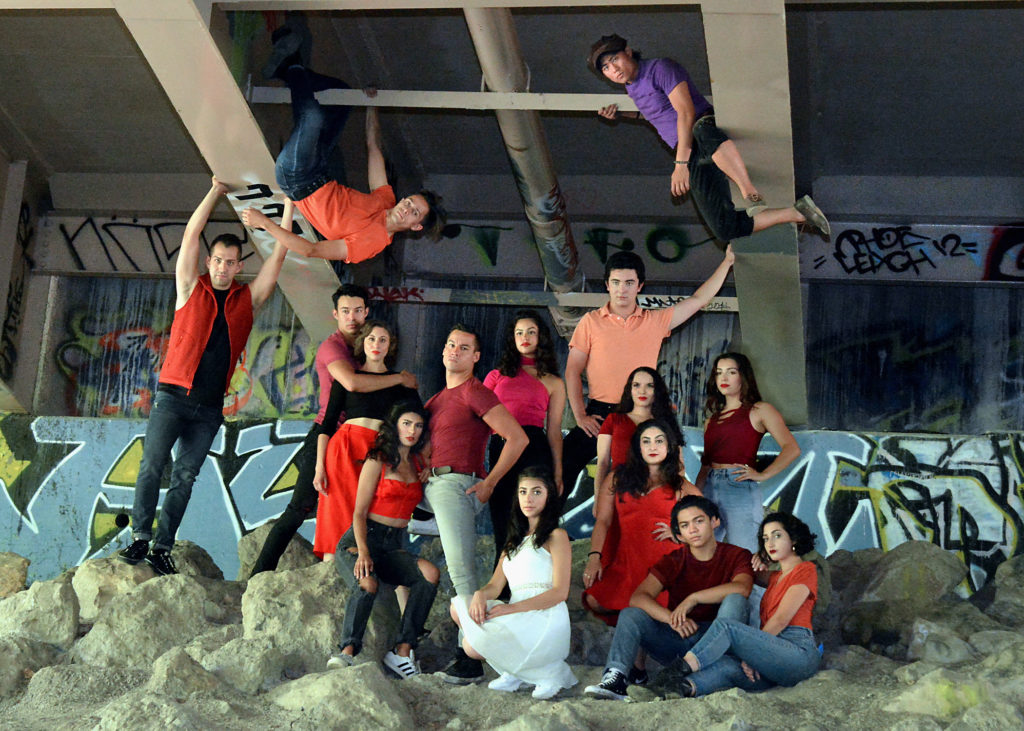 VCOS: It's always risky when you're un-doing or re-doing a classic choreographic score. So did you retain any of Robbins' work, what are you adding that is your own, and will the novice in the audience be able to see it and notice changes.
KARL: There are a few moments where I tip my hat to Jerome Robbins. They are very short and fleeting, kind of like very quick snapshots here and there, but I really wanted to do my own thing. Growing up watching the movie and the show always inspired me and has always been a major part of my life. I've never gotten to perform in the show, which is great in this instance because I'm not married to the original in my body and muscle memory. So that was a blessing that I didn't have any pre-conceived notions. I was just able to read the script, listen to the music, and do everything that I wanted to do.
VCOS: The thing about the score is that whether it's "Cool," "The Prologue," "Somewhere," or any of the other songs, there is always a sense of the unexpected in it. Is that kind of sense of surprise evident in the choreography as well?
KARL: Yes! The music is so interesting and so layered and varied; there is never straight eight counts, there are fives, there are sixes, and eights, and tens, and twelves. So, learning to count the music is a job in and of itself, and I've been working with the music director, Jeff Rizzo, and our pianist, Chris Kimbler, and I would turn to them and say, "Are YOU counting this in two sixes, and then a twelve and a ten?" And they both kind of scratch their heads and read the music, and then say, "Oh, that kind of makes sense to count it that way. But that's not how we see it." There have been a few times where Jeff would change the way he conducts it because of how I see it, like he might not count two-three-two-three-two-three, he might just conduct five-five-five.
VCOS: Sometimes it depends on where the accents are.
KARL: The score is insane, it's absolutely insane. But I really love the music and the accents. At first it was daunting, but then I realized that if I opened my mind to just creating the movement and seeing where it fit naturally, then I would listen to the music over and over again, and then I would create movements. Then when I got comfortable with the movements, then I would play the music again and see where things matched up, and would alter or augment or shrink it to make sure it fit perfectly.
VCOS: What is the most challenging song in the show to choreograph?
KARL: Oh my gosh. Each day I would think, oh my gosh, I have to do THIS. And the other hard thing is that there are so many different styles that I'm working with. But probably the mambo scene. The Sharks are from Puerto Rico and they dance in a different style than the Jets do, who are American and from Polish or Italian families. Then, the girl sharks dance differently than the boy Sharks, and the girl Jets dance differently than the boy Jets, but they all mambo together, so I did mambo research and learned the proper mambo. So I was able to pull from many different things and it made me a better choreographer to have to research all these different styles of dance, different ethnicities, and different cultural backgrounds.
VCOS: So there was a different challenge each time you turned around.
KARL: For sure. Every single time. I would say, I just can't believe I got that out of my mind and out of my body and out of my system. But I loved every one and would just move on to the next one.
VCOS: As if you were climbing a mountain range and finding peak after peak and having to get over them.
KARL: This show is like twelve Everests in a row and you can't stop until it's opening night.